I have a strange question that I hope I can communicate well. I am building a Tinderbox Document where I can explore a number of different perspective and ideas that build upon an initial note. I have various prototypes with different display colors that are named agree, disagree, investigate, next step, ect.
Here is what I am looking to do, I will create a note that poses a question and then explore this question from a number of different perspectives (using the prototype notes) to build on the initial question Text attribute. I will then connect all these notes together using the Composite functionality.
I have build the following demo to try and explain this question.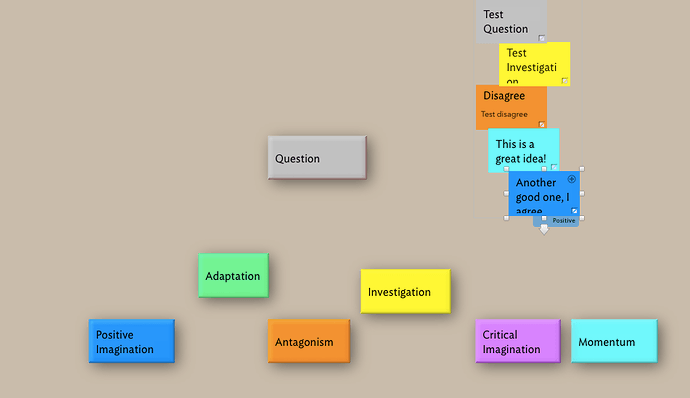 Here is how the composite Text displays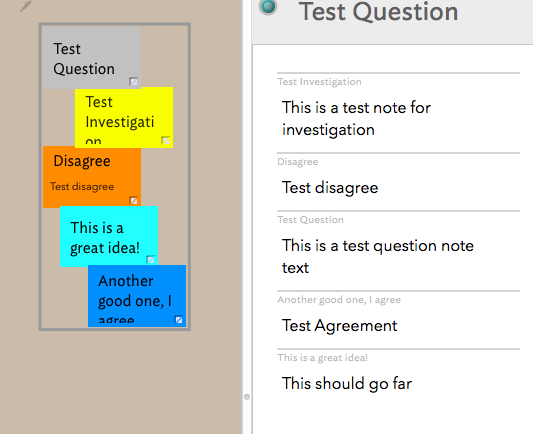 Is there any way to display the name of the prototype instead of the note title in the composite text??
So instead of the subheadings reading Test Investigation; Disagree; Test Question; Another good one, I agree, This is a Great Idea
It would use the names of the prototypes, ie. Question; Investigation; Antagonism; Momentum; Positive Imagination??
I hope this question makes sense.
Is this possible? Should I be using the display expression or some other attribute in each of these notes to accomplish this?
Thanks for your help in advance. Given this forum, I am guessing this is possible, just do not know where to look.
Don