In Tinderbox text wraps to the window's width, however if pasted into another app or exported as RTF via menu File > Export > as Text it doesn't.
Using menu Format > Style > Reset margins works, but how can I set wrapping to the width as default? And why does Tinderbox not use it as default?
Created in DEVONthink, pasted into TextEdit: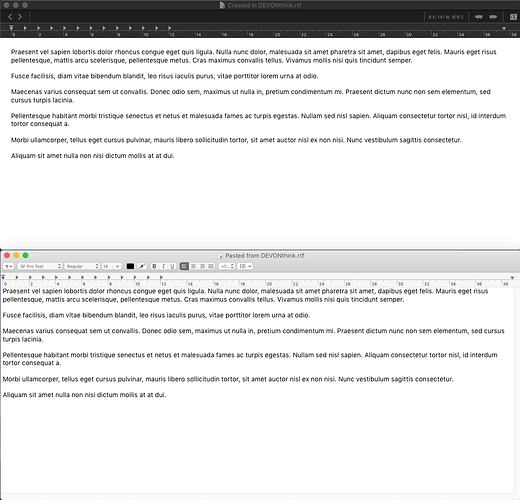 Created in Tinderbox, pasted into TextEdit: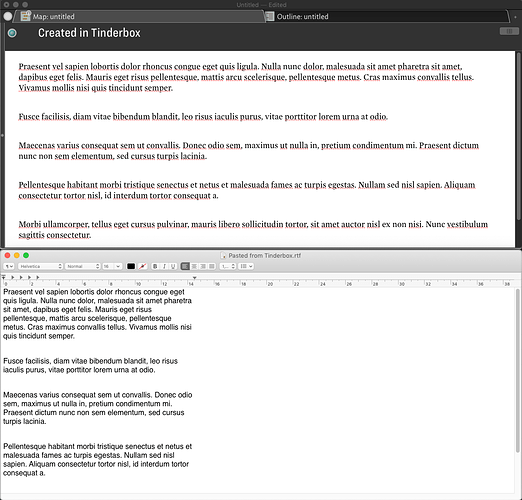 Exported from Tinderbox: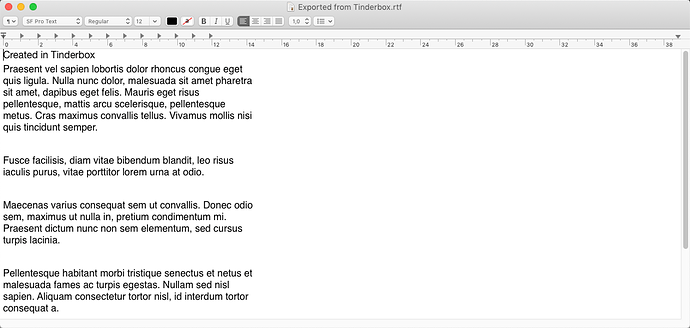 Is there a reason for this?