Hi fellow tinderbox nerds,
I'm not 100% sure if this is the right sub, but anyway. I have a document with a mind map of all the knowledge that you need to be an iOS developer. See below: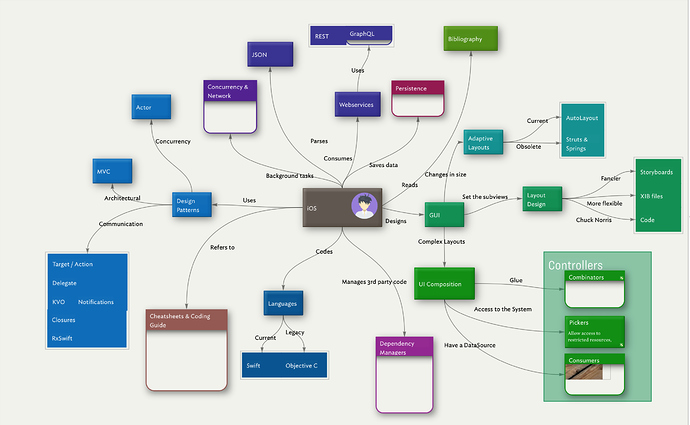 I'm using Tinderbox to organize and create two iOS development courses and I will provide this "mega cheatsheet" to the students along with a discount for Tinderbox.
I'll also use in a video that gives the "big picture" of all the stuff you need to learn and how it's organized. There's one catch: that mind map is for a senior iOS developer. You don't need to know everything in order to get a entry level job. I fear that students will freakout when they see the size of the map.
I'd like to have a single map, but having 2 different views:
Senior iOS Developer: display everything
Junior iOS Developer: display a subset of the notes and keep the rest hidden
Is there a way to do this with agents or something else? I'd like to have a switch that turns on an off the extra notes.
Thanks in advance!