I had imagined that the c. 180 color names used in Tinderbox were mapped to fixed RGB values, as shown in:
https://acrobatfaq.com/atbref8/index/VisualStyling/MapofTinderboxsdefinedco.html
but am I missing something ?
In the atTbRef table linked above, the name bright red is paired (as we might expect) with the full-blooded, all red RGB value #ff0000.
If, however, in Dark mode, if I create a new vanilla document with ⌘N, create a new note in map view, and enter bright red for the value of its $Color attribute, I get, instead, a much less saturated and more particular #a32857: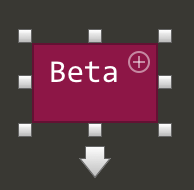 Do the meanings of the color names depend on the display mode ?