Hi all, I'm working through the "Actions and Dashboards" Help document and the accompanying TBX but I'm experiencing a problem when I view the Status tab to show the dashboard. The Dashboard-prototyped notes have no data other than the title, but when I click on one the data partially appears and then disappears again.
Here's what it looks like when I invoke the Status map: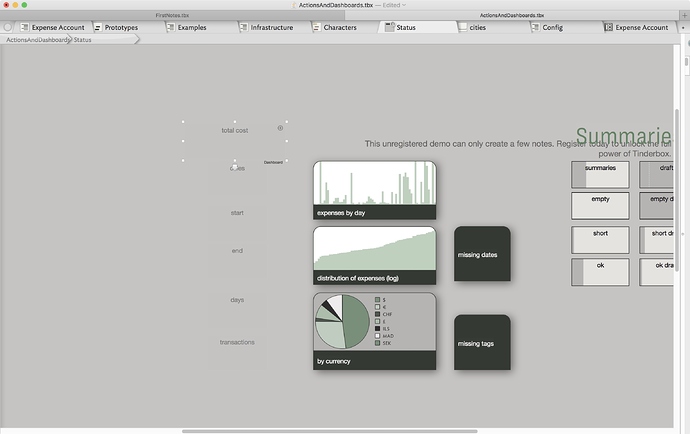 And here's what it looks like when I select one of the notes: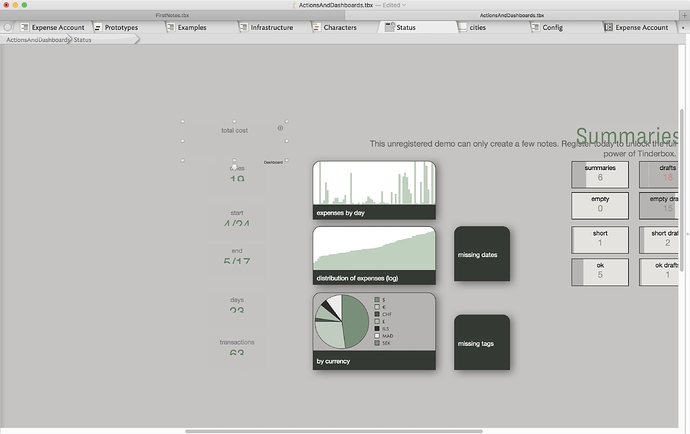 A random amount of time later (could be less than a second) the green half-numbers disappear and the display reverts to the first example again.
Is this because I'm using the evaluation version?
Thanks,
Nick