After switching to Tinderbox 9, the tab color is blue, can it be changed back to gray like in v8?

The colour you see is that set in the macOS settings (i.e. not Tinderbox):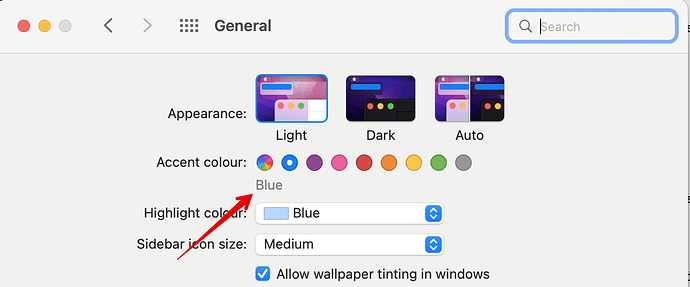 If you want a different colour, go to macOS System Preferences →General tab and next to the 'Accent colour' label click the right-most (grey) colour circle.
hi, mwra!
thanks a lot!!!