Tinderbox Training Video - Interview with Mark Anderson, a demonstration on analyzing thousands of notes
| | |
| --- | --- |
| Level | Advanced |
| Published Date | 1/31/21 |
| Tags | Tinderbox, aTbRef, 4Cs of Knowledge Exchange, ACH Hypertext Conference, Link Visualization, Values action code, Action Code, Explode, icontains operator, Export Code |
| Video Length | 35:56 |
| Video URL | Tinderbox Training - Interview with Mark Anderson, a demonstration on analyzing thousands of notes - YouTube |
| Example File | N/A |
| Revision | 1 |
| TBX Version | 8.9 |
| Instructor | Michael Becker, Mark Anderson |
In this lesson, we hear from Mark Anderson, a long-time Tinderbox user (circa 2004) and author of A Tinderbox Reference file, otherwise, know as the aTbRef†. Mark demonstrates how he has collected and curated thousands of notes (n=7,195) in Tinderbox from years of papers published from the ACM Hypertext Conferences††, and how he has created and contributed new insights from this dataset using various Tinderbox methods.
Mark explains his strategies for normalizing author names, applying prototypes, creating lookup tables, and linking notes by abstracting values from attribute lists. He also explains his use of export templates to publish the notes and their link associations to an interactive online link visualization tool††† and to a standard JSON file format.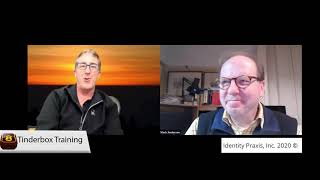 Reference Material
ACM Hypertext Citations
To view an interactive visualization of an export of Mark's TBX file click here.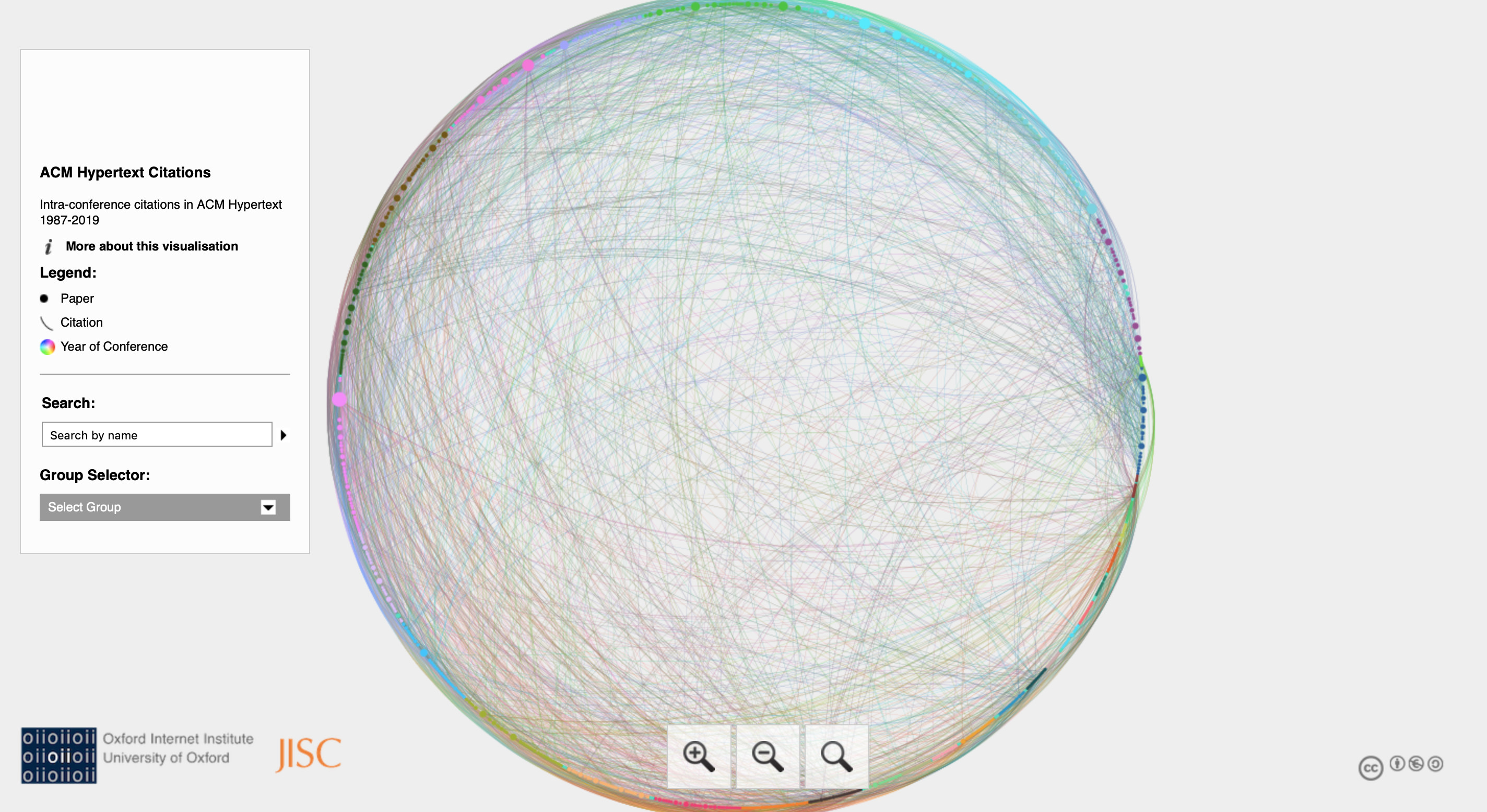 Figure: ACM Hypertext Citations (Mark Anderson, 2021)
Links
†† https://dl.acm.org/conference/ht