Tinderbox Training Video - Sentiment Analysis & Analzying Tweets with Action Code
In this lesson, we take a look at sentiment analysis in Tinderbox (requires Tinderbox 9). Tinderbox has two system attributes, $Sentiment, and $Sentiments, which are used to analyze the sentiment of every note. That is, we can now know if the note's sentiment is negative (-1), positive (+1) , neutral (0), or someone in-between. Tinderbox does this by leveraging the natural language processing capability of the macOS.
Tinderbox analyzes a note's sentiment by analyzing both the $Name and note $Text. I show you how, with action code, to remove the $Name from the analysis so that you can also look at just the sentiment of the $Text.
In addition to showing you how to use the sentiment feature, I also show you in this lesson a practical example of sentiment analysis. I show you how to export the tweets for someone from Twitter to Excel (using https://www.vicinitas.io/), import the tweets into Tinderbox (via a CSV file), and use action code to transform the tweets and calculate the sentiment for each tweet and for all the tweets. In this case, I am looking at the tweets of Sr. Tim Berners-Lee (https://twitter.com/timberners_lee), the creator of the web (NOTE correction for the voice-over, I mistakenly say Internet).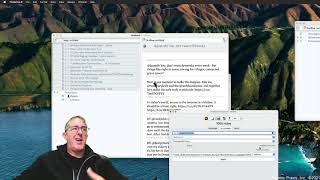 Table of Contents:
00:09 - Introducing Sentiment Analysis
00:36 - Adding a note with next
01:05 - Displaying the sentiment attributes
02:35 - Look at the sentiment without the title
05:58 - Analyzing thousands of tweets
07:57 - Importing CSV
08:25 - Changing note names with action code
09:14 - Add prototype
10:07 - Apply prototype/update inheritance
10:56 - Analyzing all the notes at once
13:49 - Call to like & subscribe