I'm now almost always in dark mode on the OS (Big Sur) and like the Modern color scheme.
In Outline View the titles are too "washed out
for me even with Darker colors. So I select Black Titles: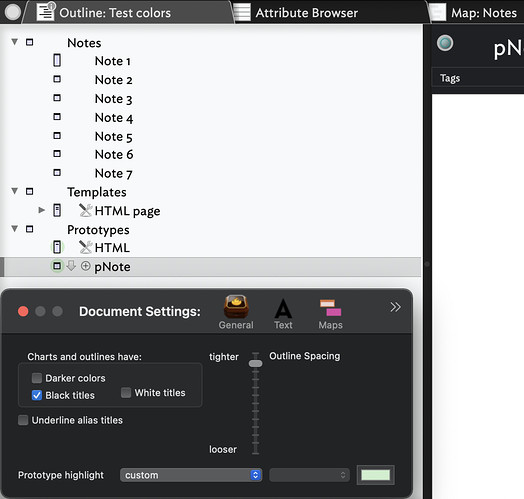 That works well until I go to Attribute Browser and get this (essentially unreadable):
In AB Browser I'd prefer dark text on light background just as in Outline View but can't find a way to do that. Is it possible, say, via a tweak to the .TBC file, and if so, what changes would I make? As an alternative is there a way to lighten up the titles in AB while still keeping them dark enough in Outline View?