Hello everyone! Happy to see all the benefit I can get from using Tinderbox for so long now! However, I don't know why but those days I encounter the following puzzle, which is, I must say, totally new for me since I never see this behaviour with any other Tbx file:
When I create a note in Outline view, indicate the title of my note, then tap Return, my note, instead of staying in the same line, jumps to another one, sometimes the previous one in the same outline, sometimes a note I've created a few time before in another section of my file. Does anyone know why? Did you already meet a similar behaviour? I tried several Tbx files and did not encounter any kind of problem of that type.
Sometimes too, not often, I see those words: "recycled" (see picture).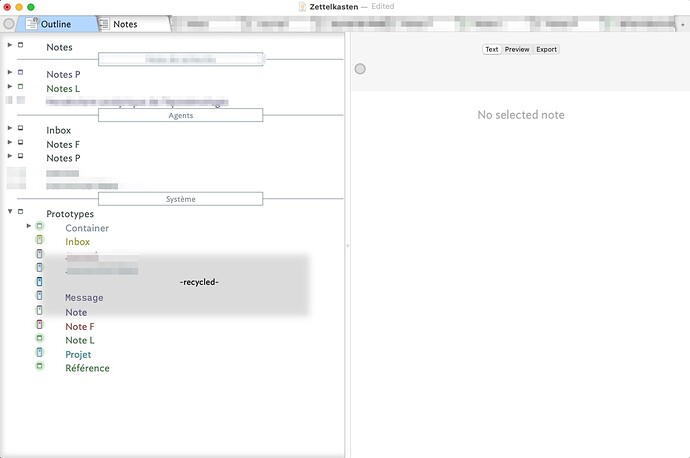 Any idea? Any suggestion?
Thanks for your help!