Hello,
I would like to show the aforementioned value as a subtitle of a note (ideally with some added text but this I should be able to handle). I couldn't get it to work in a prototype I am using for the notes so I have tried with an Action of an adornment. The attribute is a number type. Since I don't seem to be able to set no default value, it is set to zero when I create a note.
I have managed to make it work so that the value is shown when I create the note (thus, it shows zero). However, it doesn't update the subtitle when I change the value of the aforementioned attribute (here, the attribute is "DamagePerSecond" and the value I change it to is "20").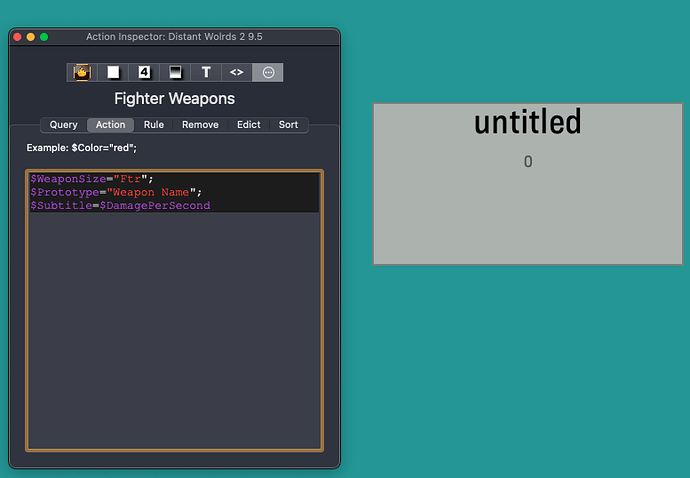 This is the Action code for the green adornment I created the "untitled" note on. You can see the value "0" shown in the subtitle.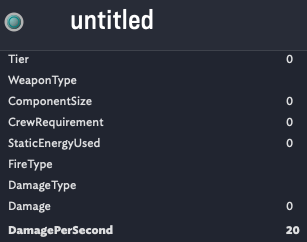 This is the attribute value I have changed. However, the note still shows "0" in the subtitle.
My questions are as follows:
How can I make Tinderbox to automatically update the shown value in subtitles whenever I change it (the value, not the subtitle)?
How can I set it in a prototype itself?
Thank you for any help you can provide.
Kind regards,
Mateusz