Testing out Agents and Profiles: Use the internal Prototype - People.
Set up Agent ($Profile="People", with Sort Alphabetical on Last Word.
Enter Four "People"
In Outline View: Agent: Container correctly displays the "People"
In Map View: Link Create Links (To people to a manager and a manager to another manager) - ie. as in a hierarchy.
Issue: In the Map View the redrawing of the map to show the hierarchy does not stay - it reverts to some other layout (see below), which does not seem consistent with either the re-drawn hierarchy or the alphabetical list of the Outline view.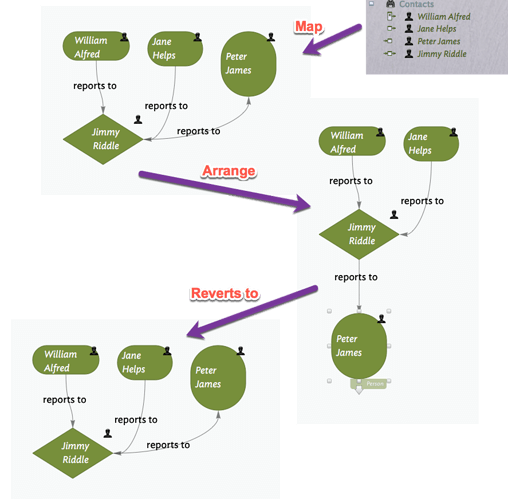 Would be good if one could have the hierarchy not automatically rearrange itself.
Am I doing something wrong, or is this a feature of Agents in Map View?