I know this point has been discussed a number of times. It might be a hard problem to implement in the current design. I just cannot stop thinking about it( I hope you don't mind repeating the old story: this is off the wall after all).
The Plex in PersonalBrain is, however, more pliable than any of the views in Tinderbox. That is, you can scale it to see whatever level of complexity you need. You can even view your data in a quasi outline. The Map View in Tinderbox restricts you to one level of detail at a time. To see more of you information you need to switch to Chart or Outline views.
Steve Zeoli: https://welcometosherwood.wordpress.com/2010/06/08/tinderbox-vs-personalbrain-grudge-match-or-play-nice/
So, the point is to design a new note type. Call the nodes. They are different from the regular notes for they act as normal notes in the map view while they are containers in the outline view. They would have dedicated, system internal, links to make them look different.
Assume outline like this:

Now (regular Containers): we have a map like this: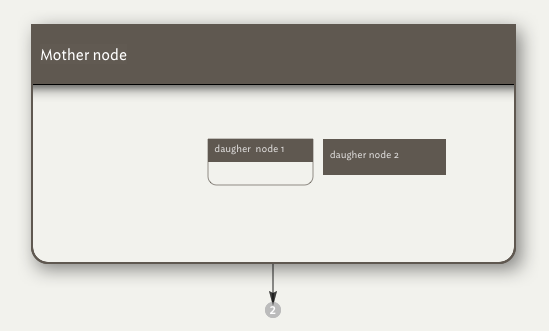 When containers become nodes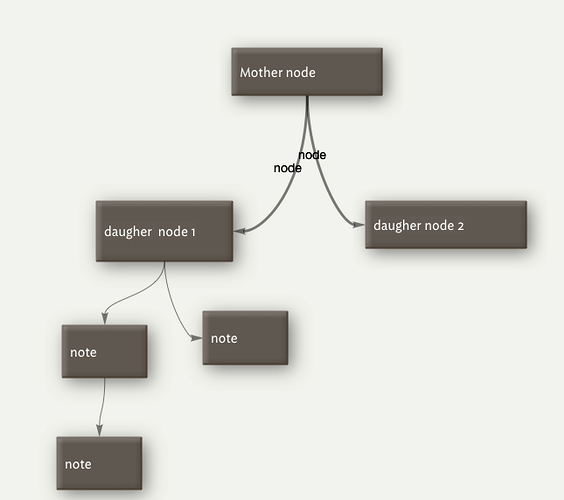 I am not suggesting a new view. No, I want an improvement on the map view. The nodes being variants of Containers: and, one could even be converted to the other (in the ideal world):