Hi, I'd like to "rate" notes by dragging them in Map view. Depending on the distance to a "Center" note different colors should be assigned (starting with green).
Idea came when I stumbled across Gestimer.app again which I used in the past.
I hope this visually "playing" with notes will help in deciding what's important.
Here's a mock-up: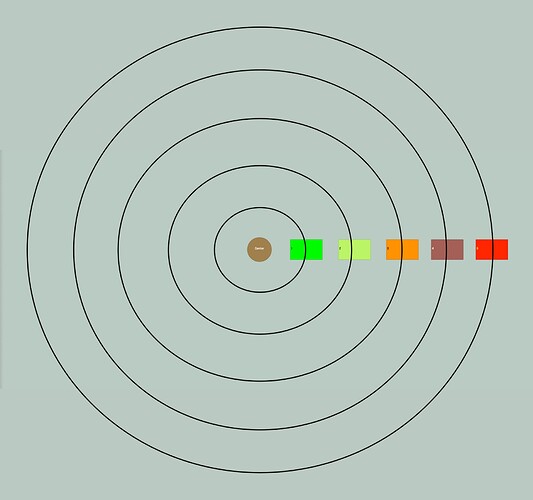 If possible the "rating" mechanism should be extendable (i.e. no hard-coding of e.g. 5 different colors) as I don't know how many different colors/ratings I will need.
All notes have the same size and the different color "circles" should take the notes' size into account (in order to prevent that notes with different colors overlap).
Any idea how to do that?