Pardon me for what may be a very basic question as I get started in Tinderbox, but I cannot find an answer in the various forms of Tinderbox documentation.
I am trying to import citations from Zotero and/or Bookends into Tinderbox. Online I see examples such as this which have a circle which can be used a an active link back to the item in Bookends: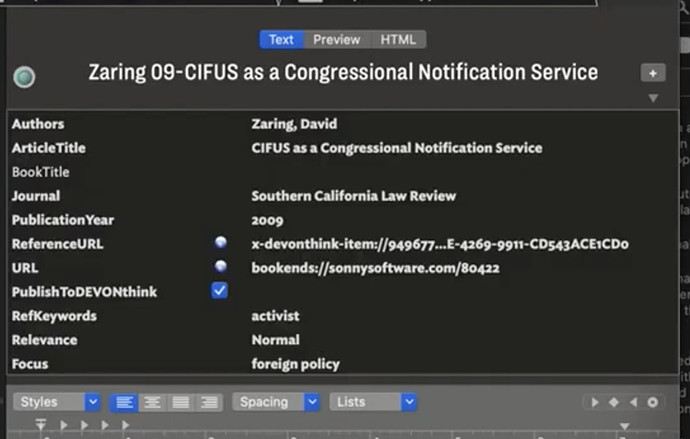 When I try to import however, I do not get the link back to Bookends or Zotero, nor does the ReferenceURL have the circle as active hyperlink. Moreover I am in a different viewing mode since I do not have the "Text/Preview/HTML" options.
I suspect there is something basic about the process of importing into Tinderbox that I have not found. Can someone point me in the right direction?