I just had to install Tinderbox on a new laptop.
I feel like just last week I was able to make text bold with a CMD-B from within the note text window. But now as you can see the "Bold" option is grayed out and unavailable to me.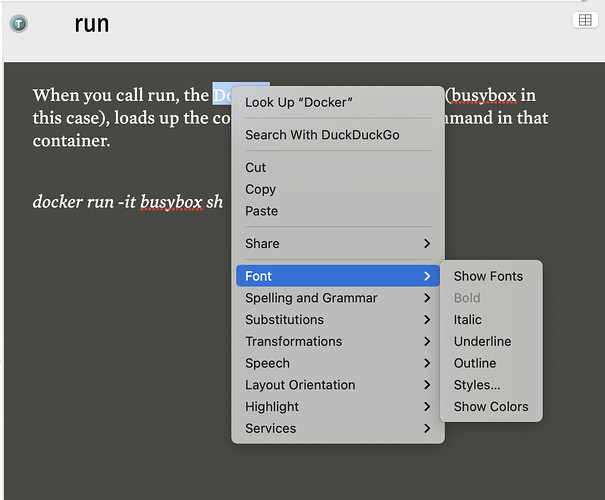 Is there a way to turn this back on? Or am I missing something in settings which would allow me to include bold in the rich text of the notes window?
Thanks!