OK, done! After a visit to some truly appalling documentation, this forum and the main one now have two user-selectable themes. These are accessed via the 'hamburger' menu top right of any forum content page: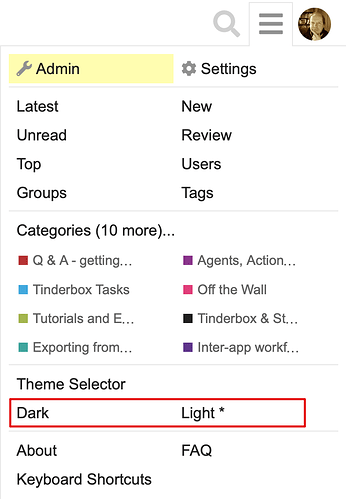 The 'Light' theme is the same as current and is the on load default. An asterisk shows the currently selected theme (above is it 'Light'). Click a non-current theme, e.g. 'Dark' and the page reloads using that theme.
The users selected theme is remembered in their site setting. IOW, if you close re-open the site it should load using your last-choice of colour scheme. The colour schemes themselves are non-editable (by users).
All the above tested in Safari v16.1 on macOS 12.6.1. Using other browsers/OS versions YMMV.