I am trying to create a Pros and Cons table with the help of notes and HTML. And will further be exporting it in the HTML format.
I am requesting clarity and guidance on the following topics : 1) The Export Preview is not as expected at all. How do i make it look like the expected image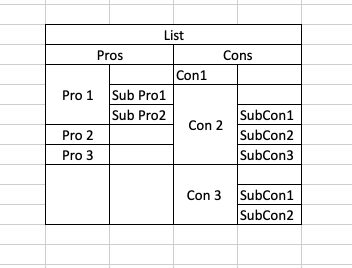 Is defining columns correctly possible (i.e <<>>>) ?
Test Three Tinderbox.tbx (99.1 KB)