Hi! I've been working on a new Tinderbox file for several weeks now.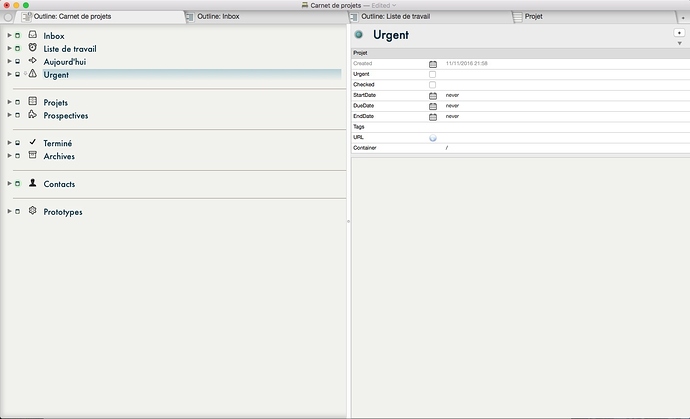 I called it "Carnet de projets" (projects notebook) and it works perfectly. I am looking for some piece of code which would work for coloring all my overdue tasks, but, whatever I do, I can't find the good one. I created the following agent to identify quickly my urgent tasks:
$Urgent="true"
But, what about overdue tasks ?
Thanks for your answers.