I'm a bit perplexed by the "heatmap" checkbox on the crosstab view.
aTbRef says,
A tick-box offers the optional of a Heatmap that will colour cells in proportion to the number of notes they contain, using the system accent colour ($AccentColor) for sparsely-populated cells and the complement of that colour for heavily-populated cells.
But in my experience, it seems to be more like a color indicator if the value ≠ 0. Example: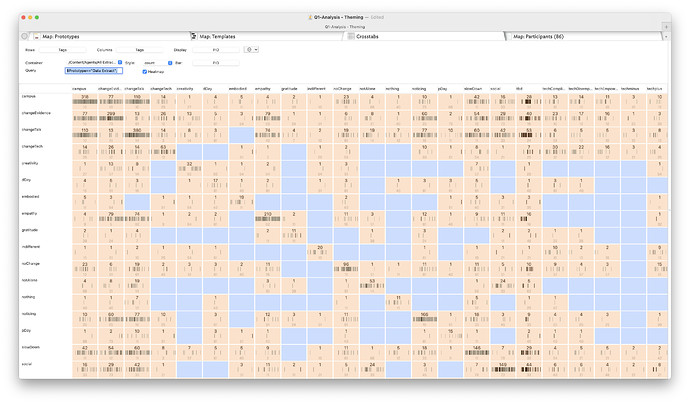 Here's the same data (w/dupes removed) in a spreadsheet w/conditional formatting, which is what I expected to see originally: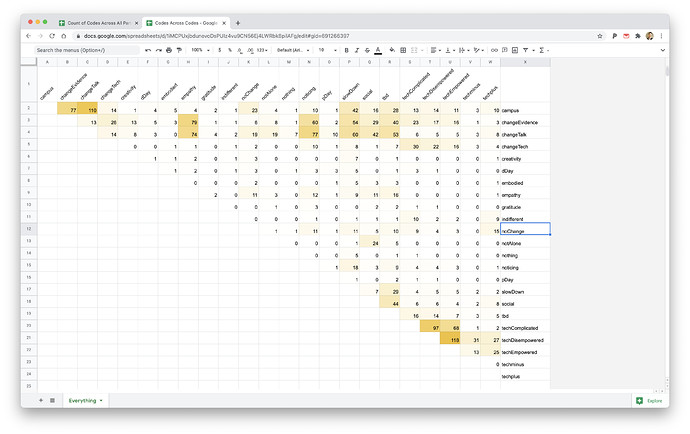 Is this possibly a settings issue w/accent color? Or maybe a misunderstanding of the feature? Or is it not working as intended? Do others experience this?