I am trying to customize the $HTMLExportFileName for notes using a prototype.
Example:
If the file was normally named "ThisFile.md" I would like it renamed on export to
"ThisFile -tbx.md"
Seems simple enough, however somehow, I am missing it.
In the Export Tab under File Name, logically, I am using the following syntax: $Name + " -tbx", however it is not working. I want to get the original name of the file plus " -tbx" added to the end of the string before the extension. I did look at aTBRef but did not find any examples.
Here is my screenshot: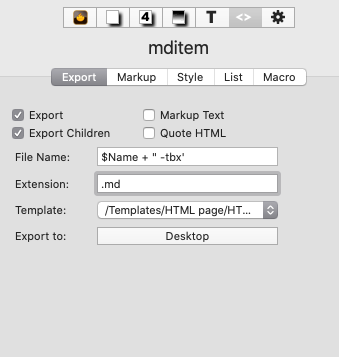 My syntax probably needs a small tweak.
Thanks in advance
Tom
btw…I am using v9 backstage. I did not try this on v8 if that makes any difference.