Hi… I mis-read the use of $InteriorScale and thought it would allow me to see more 'depth' in map view… i.e. see notes two levels down. After monkeying around I realized that's not the purpose of $InteriorScale. It literally does as its name suggests. Change the scale.
In fooling around though I realized that when I push a two-level container into another note (essentially making a 3-level outline or construct) that temporarily I DO see three levels in maps. Let me show you: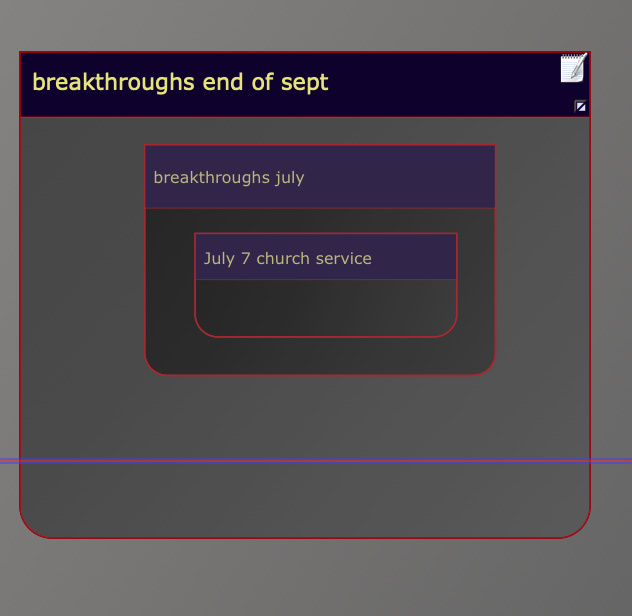 but this is temporary. After clicking into the container and back out, it defaults to the standard 2 level view: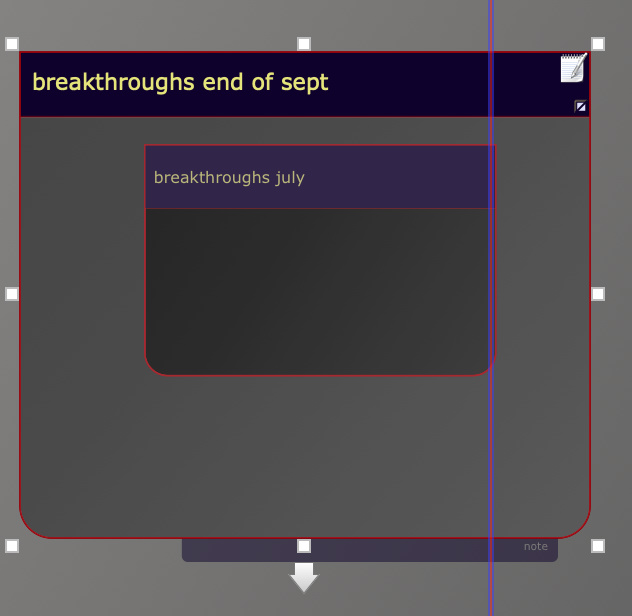 It would be sooo great if I could see three levels in maps. I know I can see all levels in an outline, but to see 3 levels in maps would multiply my ability to see detail, and show that to others.
Even the ability to see a lower level note's $Text in the higher level container in maps would enhance my ability to use the visual tool with others.
Any suggestions?