I know there are a lot of flavors of Markdown, and everyone in the community doesn't necessarily use it, but I thought I'd see if anyone had an idea about the issue I've run into.

---
Has anyone tried using the "Discount" markdown processor? I'm using Discount (not MultiMark) in Marked2 as the processor and wanted to set the same processor in Tinderbox for times when I would like a quick preview. For the most part, it is working well; however, I ran into one issue. Code Fence isn't working in Tinderbox even after applying the below flag.
I wonder if I am doing something wrong or if there is some conflict in Tinderbox.
Links (for reference or in case anyone else would like to install it as an alternative Markdown processor)
Discount Markdown Site
Homebrew Formulae Page
Note Text and HTMLPreviewCommand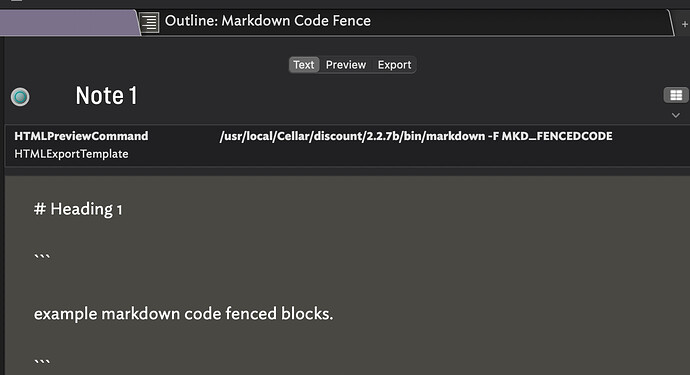 Note Preview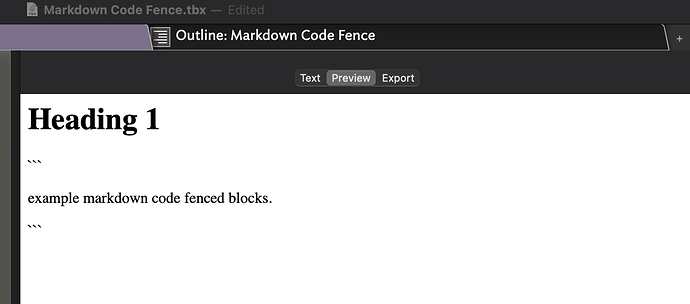 Flag refer to Discount Markdown Site
MKD_FENCEDCODE - Enable Github-style fenced code blocks.