Hi. Before I send off an email to support, just want to see if others are seeing the same thing.
Using a standard size note in a new tbx, I type the following:

Then, I use the Expand Vertically command (either from the menu or the shortcut), and I get the following: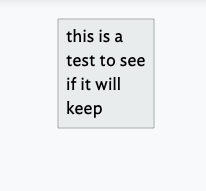 If I manually expand the note (either before or after trying to do it via a command), it behaves weirdly, as shown here: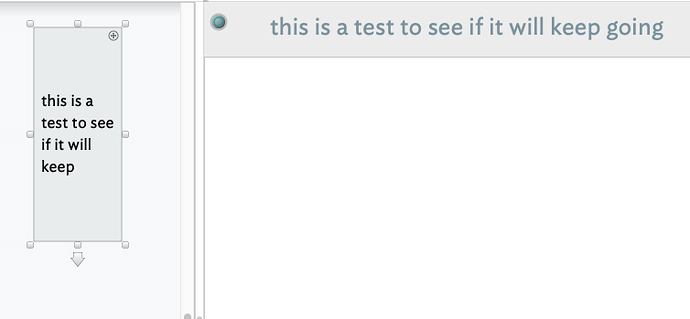 The text is aligned in the middle, but as shown in the text pane, the name still has "going" in it.
I think it has something to do with the length of the last line. I tried replacing the word "going" with numbers, and when I hit 123456 it expanded to show it via the menu or shortcut or manual expansion. Here's the screenshot: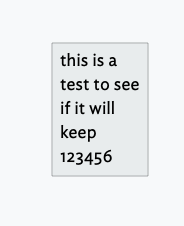 The same thing happens if it's set to expand vertically in Document Settings.
Could someone see if they can replicate it? If so, I'll send off the email.
Thanks in advance.