Hello everyone!
I'd like to export some of my reading notes including the content of my attributes: tags and pages especially. I tried to do it and export in OPML format using Excel or Omnioutliner, but it seems not to work.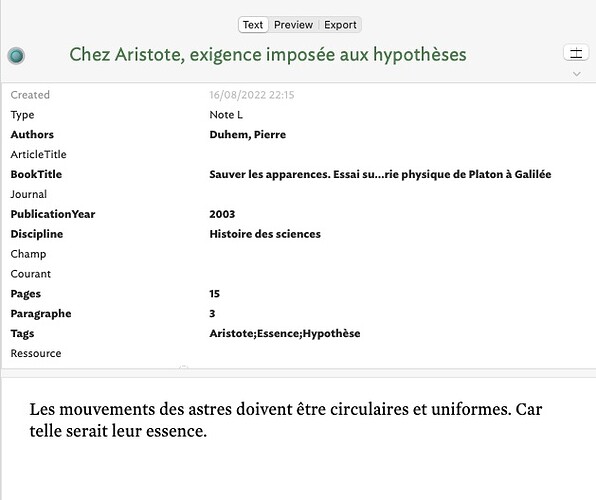 How could I do that?
Thank you for your help.