ok, guys. Here is the problem.
When I am writing or viewing a note. I want to see the note in a distraction-free mode, like a focussed view. Right now I see the 2 views always. One is the map/outline view and the text or note box. Like the screenshot below.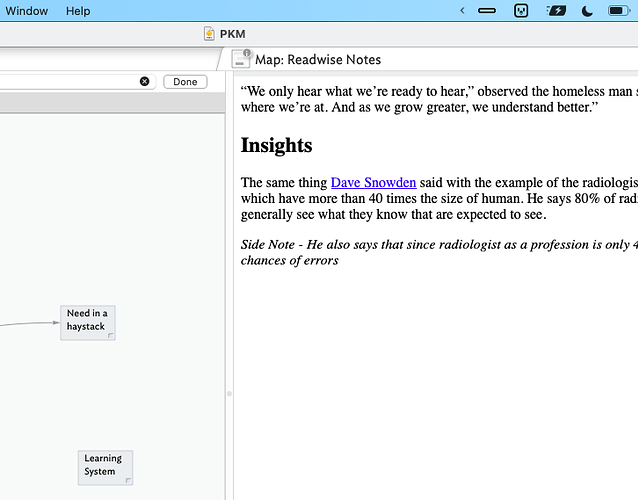 I think I knew how to do it and I forgot how to achieve that. The help notes are not helping me find the exact thing as fast as possible and posting here looks like the best alternative.