A few of my fellow Tinderboxers and I have been toying with creating educational Tinderbox videos.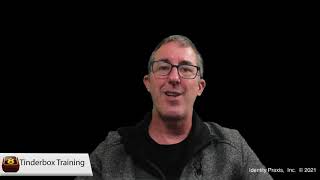 (Click to watch intro)
I have recorded a number of lessons and put them on YouTube. Here you go:
Meetups
Let's grow the community: Please be sure to Like the videos and subscribe to Becker's Tinderbox YouTube channel. Liking the videos and subscribing to the channel will increase the ranking in Google and drive more attention and traffic back to Tinderbox.
Other Notable Videos & Blogs
Call for videos, ideas, and interviewees: If you are aware of any other works/lessons that Tinderboxers have done, can you please send them my way (DM me at @satikusala. Also, I'd love to hear from you on your application of Tinderbox. If you have some to share, please send a message along with your ideas. If you're open to doing a Tinderbox interview with me, please reach out, and lets me schedule one.
I'd like to give a huge thanks to all those that have helped me along my own Tinderbox journey, especially @mwra, @eastgate, @bmgphd, @sylvaticus, @TomD, @PaulWalters. To all, thank you.
If you like this format and have topics that you'd like us to record for you and the community, please email me your questions ee42patx@pocketgeekid.com and we'll pull something together for you, or better yet you can simply make a comment on this post. Your feedback on how to make this better is welcome. I'll update this post as we create new videos.