Is there a way of moving past the first matching note for outlines where there are several matches with the note $Name ? As an example consider the following demo. I've coloured the two notes of interest "Note 10" and "Note 1000" in red for visibility.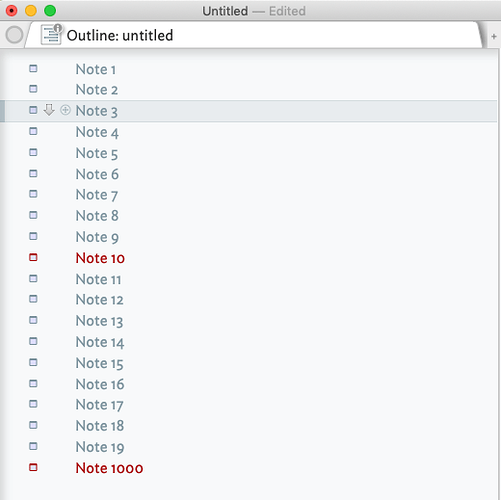 I would like to match Note 1000 but it's been a long day and I'm too lazy to type in all the zeros. So I go ahead and simply type 10 in the window. The blind typing does a good job and matches "Note 10".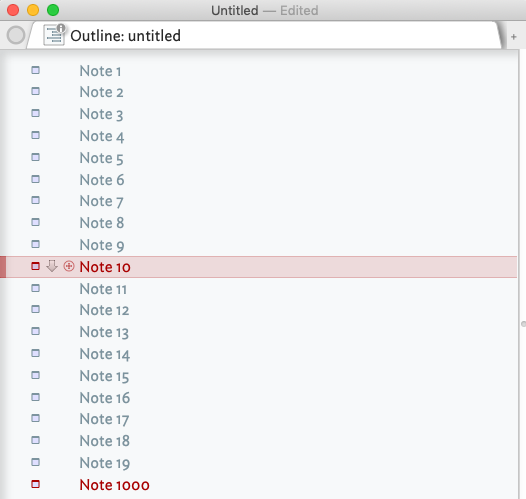 What I would like to do quite often is move past the first match and go to the 2nd match (or 3rd etc…). This situation arises when I would like a quick match for notes in a container who's names that are quite similar. Typing in a long name with all the characters to ensure a perfect match with a specific note is tedious and prone to error.
For more complex matching across containers I find the rarely discussed "Filter" function very useful.

This is overkill for a one-off quick search through matching notes in a given container.
Tips welcome. I might suggest this as a feature for future releases if there is no good workaround.