When I add a Sketch to the $Text field using Continuity Sketch, the results are rotated and also mirrored. That means I can not simply use macOS's Markup window and rotate to fix it.
I do not encounter this issue in other apps (I tried Apple Notes and MS Word). Neither does it happen when using my iPhone instead.
I add the sketch via right-click in the $Text window: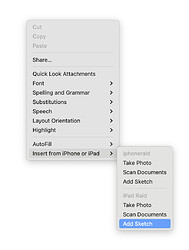 What I get looks f.e. like this: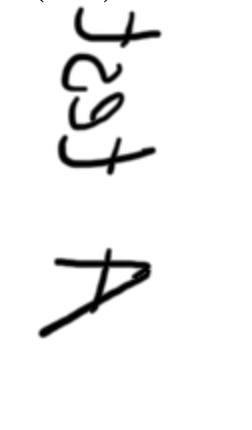 Can anybody who has an iPad as well try to replicate this? I just want to make sure that it is not just happening to me, before sending a bug-report to eastgate.
details on OS/software versions

iPadOS 17.1.1 (updated today)
Tinderbox Version 9.6.1 (b638)
macOS Sonoma 14.0 (23A344)
MacBook Air M1 2020
iPad 8th Gen