Is there a way to reduce the font size of a Note's display text? I'm fairly sure 'Display text' is the wrong term so I'm posting this screenshot to possible help get at what I'm seeking.
I've tried to make TB work for me over the years, so I'm trying again. I do understand the basics of Attributes and the power of Prototypes & Agents, however, I'm stuck in knowing where to apply some changes.
In short, I would like to reduce the font size of the text that a note (in Map view) pulls into its display area when one is looking at the Note but has yet to click on it to reveal the Note's text in the right pane.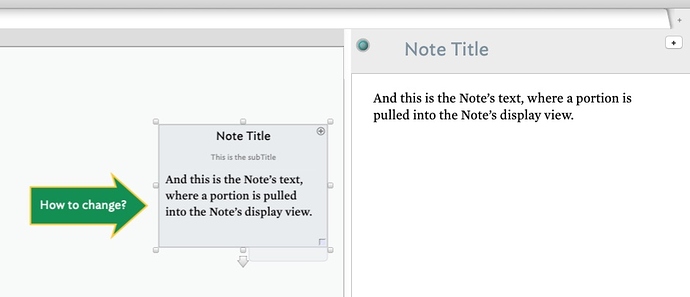 Thank you for any help.