Hello!
I recently converted all my topic notes to markdown in order to move them tinderbox.
And it went smoothly, now I have a tinderbox file containing 854 fairly voluminous notes and I plan to replenish it.
Because a number of my notes contained pictures and were originally written in rtf, I used AppleScript in DEVONthink to convert them to markdown. Accordingly, all the pictures were moved to the appropriate folders in the DT, and links appeared in the notes instead.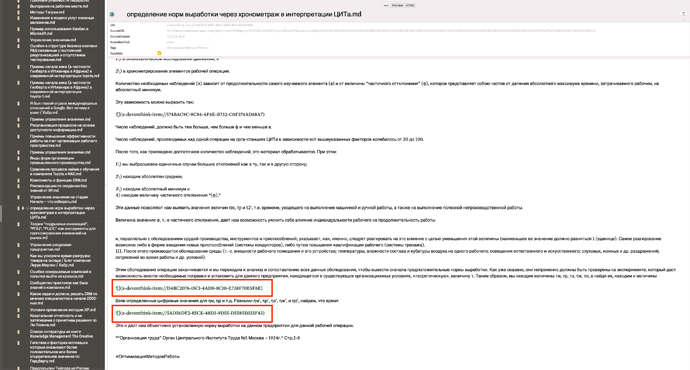 But the links are not to the file path, but to the devonthink item, which works fine in DT, but doesn't work in Peview in TB.
I have an idea how to fix this:
I moved all the pictures to a folder in mac.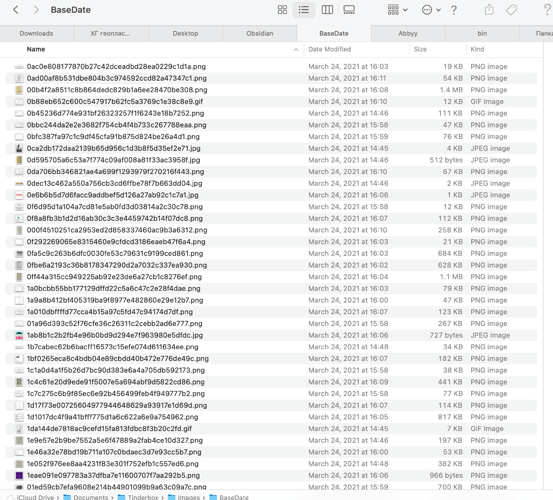 I can use "Create Metadata Overview" to get a table with the file name and its "item link".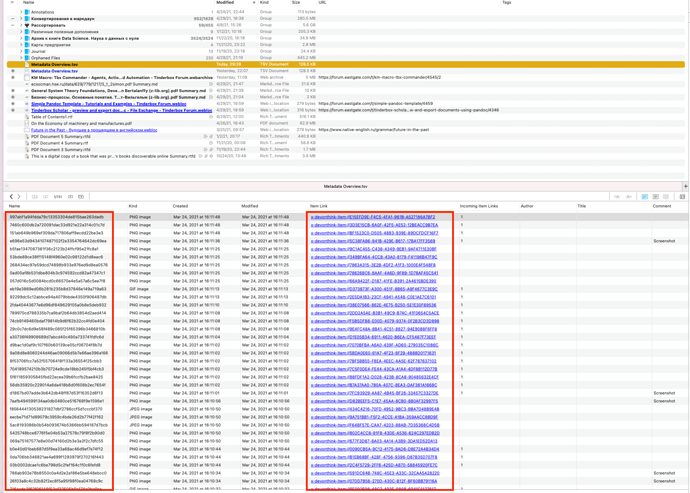 And my question is how to automatically change the "item link" in the notes to the link to the file with the corresponding name in the folder so that in Preview TB the corresponding images will be displayed.