Hi there,
I want to create a value for a KA from the $Name of the notes. The rule is:
$Anfrage = $Name.substr($Name.find("ANF-").toNumber,14);

So I'd expect to get a string, that starts with "ANF-". But I get something like this: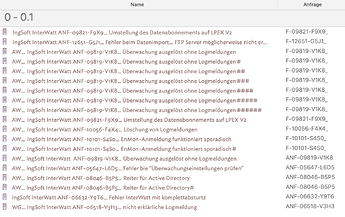 So some of the strings start correctly with the "ANF-", and others with the "F-" of the "ANF-". What could be wrong here?