Hi… I somehow created a vexing change. Somehow I've changed an attribute (or something) which shows up by limiting the attribute display value size, or making it whitespace, or shutting it off, or something. I can see attributes names in the attribute window as part of the larger text window. But I cannot see their values.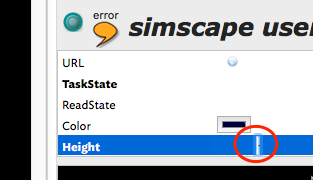 For example, no numbers show up defining the map height, though a quickstamp verifies that it is '5'. I'm zooming in on what appears to be a tiny window that I can click on, of almost zero size, which might be the actual value?
I've changed the text pane window size, opening it up to almost the entire screen width, without seeing any change in this behavior. Can anyone guess what I've inadvertently
done?
thanks…