Hi,
I'm a user of Xmind and received a link to a 36 min video on how it's used for knowledge. I thought I'd share it here as it has some interesting ideas.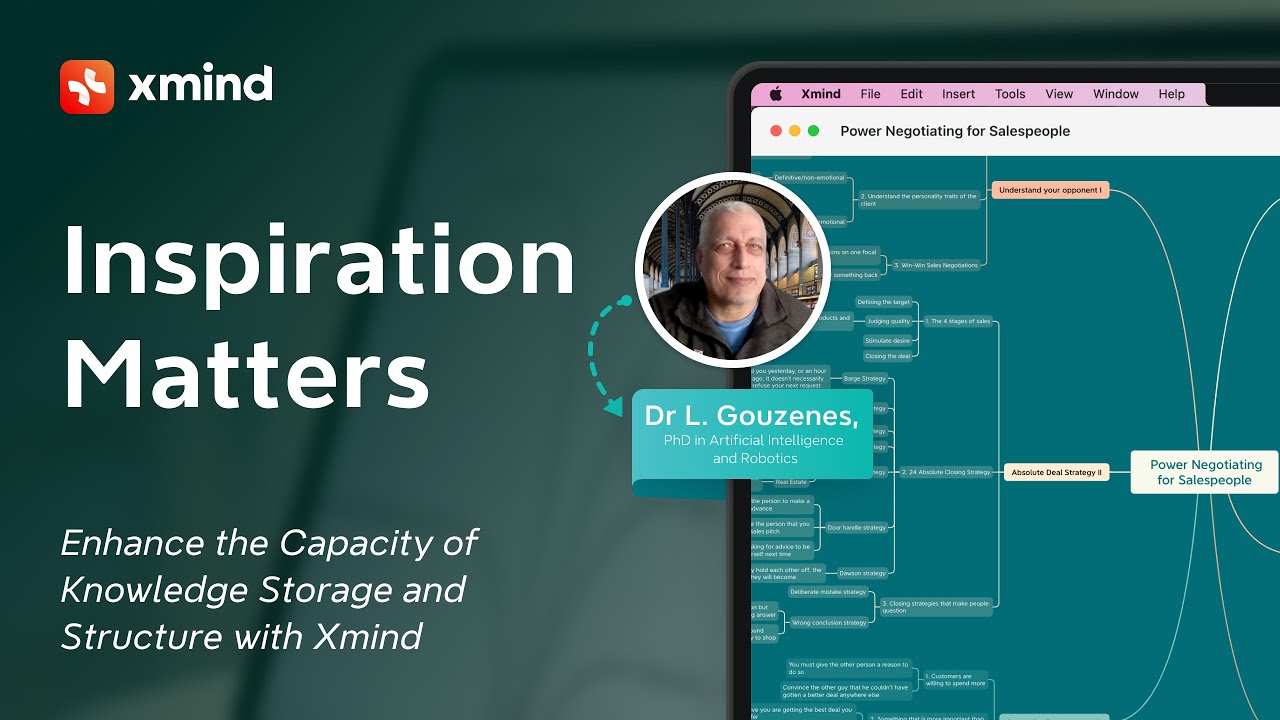 Xmind's shortcoming is in linking to other documents which TB can do via Hookmark.
Does anyone use a TB file to link to something like an assets folder and grow a map linking to different content, but doing all their thinking in TB? This sounds like a good use case to me. Perhaps you are all already doing this and I'm late to the party!
I would really be interested if anyone is using a main TB file as a dashboard for all their other knowledge and linking to other files outside TB (including other TB files) and growing their map over time. I know the recent video on TheBrain has a similar theme, but I'm specifically looking to have files outside of TB in general rather than everything embedded. This allows me to use other applications that can do other things better, but allow me to think in TB.