Tinderbox Training Video - Publishing long-form CSS styled content with relative outline depth
In this lesson, I explain how you can format and output long-form stylized content with Tinderbox. Moreover, I show you how, using various export templates, to apply the style you want to your output regardless of the position of the notes in your file. In other words, the styles will be applied to your notes based on their relative position to their parent, not their absolute position in the document. Finally, I provide a high-level overview of how you can use a mixed-method approach with your templates and transform some of your notes into bulleted lists and others into tables.
REMEMBER: In this lesson, I provide a high-level overview of employing a global variable attribute. In this example, given that we're running calculations, this global variable needs to be a number. When I was first setting up for the demo I forgot this and had it set as a string, and the template would not work. It took me a good 20 minutes to realize the problem. So, if you copy these HTML templates into your own file, you need to remember the following: 1) copy the HTML templates, 2) copy the TBXConfigNote, 3) Create the global variable "$HeadingDepth", aka attribute, in the TBXConfig Note, and make sure it is a number type, NOT a string. Finally, you may want to brush up on your CSS and HTML, I find https://www.w3schools.com/ to be a really useful resource for this (I use it all the time).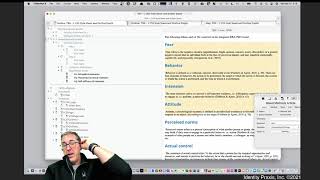 Reference Material