I'm trying to understand how to use evaluate.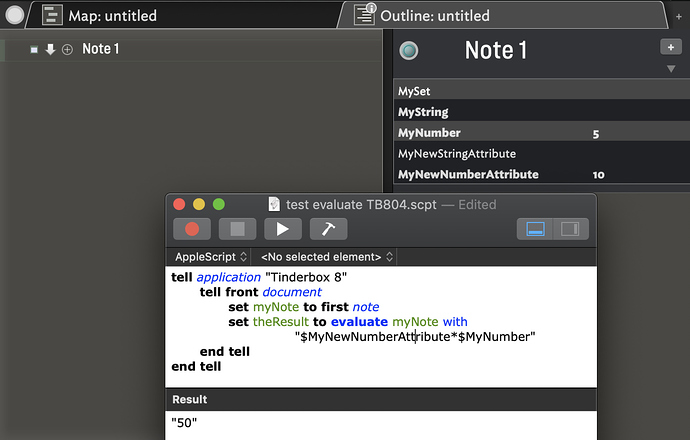 I can use it perform calculations on attribute values, without first having to retrieve the value of each one. Very nice!
And I see it provides another way to retrieve the value of an attribute.
Instead of:
set theNum to value of attribute "MyNumber" of myNote

I can use:
set theNum to evaluate myNote with "$MyNumber"

But assigning the result of a calculation another attribute does not seem to work. For example, this works for me here in a stamp:
$AnotherNumberAttribute=$MyNewNumberAttribute*$MyNumber

But same expression doesn't seem to work with evaluate in a script.
Is that as intended? And aside from tasks similar to my experiments above, what other uses of evaluate are there likely to be?