After reading Dean Pribetic's blog post on GTD and Tinderbox, I've been playing with my own "Horizon View" TBX map.
Right now, I'd like to add an attribute $Done with the current timestamp when I drag a note or an alias to a note labeled "Archive." Here's a screenshot so you can see the interaction I hope to achieve.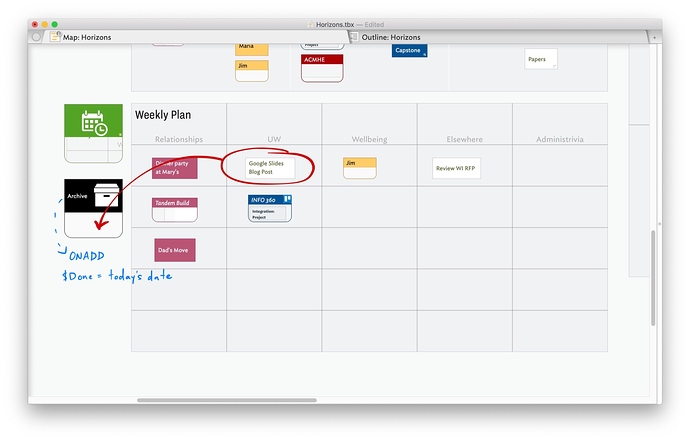 I've looked up OnAdd and date("today") and I've tried several things, but odd things are happening and so I thought I'd come here to see if there might be someone who can suggest a couple stepwise things I might do to get it work.