I've just updated to TBX 8.50 and I can't get Hyperbolic View to work, either on a new file, or with an existing one. Thing is, I didn't use it in previous versions, so I don't know if I'm missing something (such as there being a minimum number of linked notes to make the view available). As it stands, the Hyperbolic View is permanently greyed out, irrespective of the note I select.
Here's an example: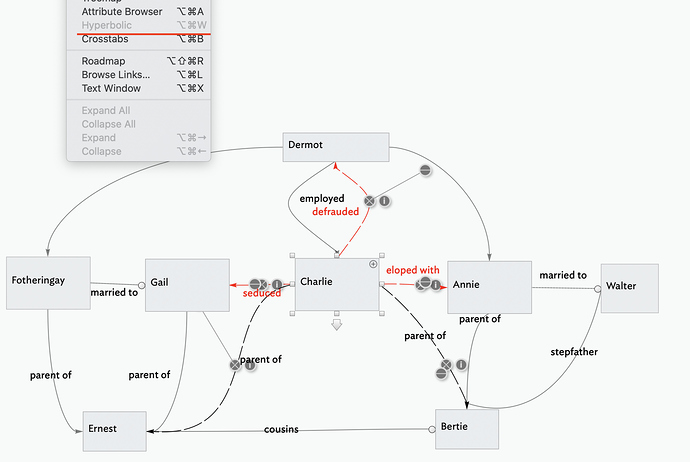 As far as I can tell for the Help, I should be able to select Hyperbolic View, but as you can see, the option is greyed out.
I'm missing something obvious. aren't I?
Thanks