I find the zip link feature a great addition to Tinderbox 8 as it allows quick linking of notes across the note hierarchy by simply typing [[ followed by the first few letters of the destination note. I find it much more convenient than dragging across Outline views or parking the links and dragging them out again as for basic note to note links. Over smaller documents this is not a problem - however my main working document is quite large and the hierarchy deep so generating cross cutting basic links is more work and error prone.
I may have misunderstood but I believe that this keyboard centric approach is limited only to text links e.g. it will generate a entry in the $Text field of the source note with the link as for example below.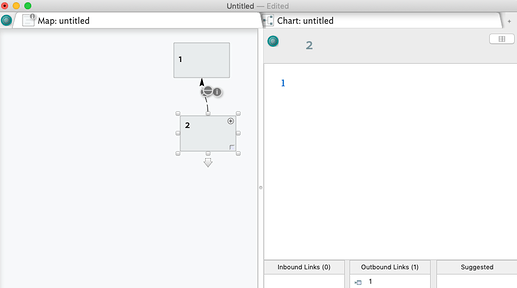 The challenge I face is that I would like to use the zip link discovery feature e.g. [[ + note name but what I'm interested in is a basic note to note link e.g. I don't want to link text. For the moment I like the zip link functionality so much that I simply with the additional entries in my $Text field. Ideally I would like to see a similar functionality but with a basic note link as the output.