I've got a file for taking a face to face class online that includes a goal and lots of subtasks. One of those is meetings. I created a composite for meeting notes, but it seems to be behaving oddly and I don't know how to fix it. Here is the composite in the composite container: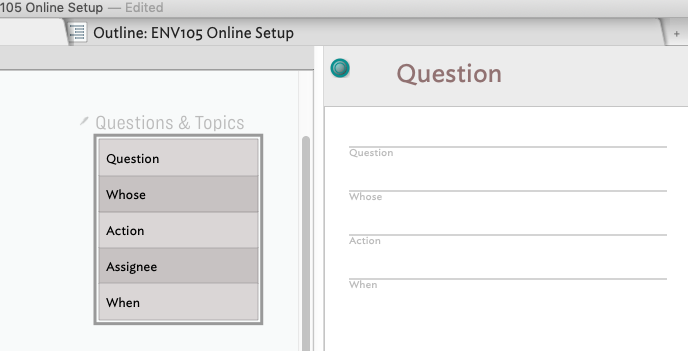 Notice that there is no "assignee" in the text box. I went to the outline version to check it out. Here is that result: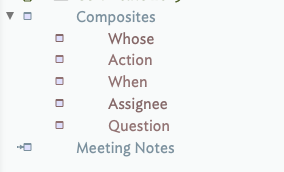 I thought I'd move "Question" to the top where it belongs and I must have assembled the composite in the wrong order somehow.
Notice that when I go back into the map container and select the composite, "assignee" is still not there. So I went back to the outline and "question" was at the bottom again. I once again rearrange it and then back to the map container. Here is the result: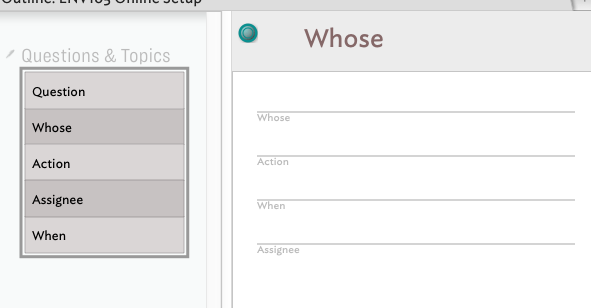 Now "question" is missing from the text box. If I go check, "question" will be at the bottom of the outline list again. Also, if I create the composite using the right-click in the main body of the map, it shows the composite correctly, but when selected one item in the composite will be missing and one of the composite components names changes when I try to enter a title, such as Question 1. I must be doing something profoundly wrong and would appreciate your help.