Hi there,
I'm a college student and I use Tinderbox to manage my note of thesis and my workspace, which means tracking the Git repo of my codes, write down some notes and ideas for each experiment I've performed. My experience if TB is fantastic.
I always use Link to connect each version of my code(note) and sometimes I want those links to carry more informations, like how the bug is fixed. And I want that information to be rendered directly on the Map view so I can tell how the update flow goes when I'm staring at them. Like this: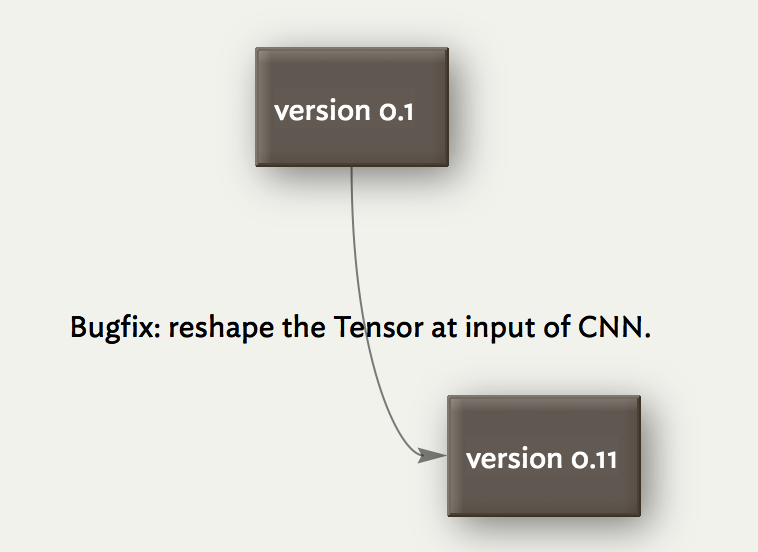 This was done by setting the text "Bugfix: reshape the Tensor at input of CNN" as the link type, which creates a new link type for the entire document. But instead, I don't want that new type be created, because I always think that too many link types causes slow loading time for links. Besides, it's also hard for agents to trace them. I only want a link type of
Bugfix
of which the
title
or
content
is "reshape the Tensor at input of CNN".
Any ideas about this? Many thanks for your attention.
NiwTR