I have read the page set up by Mark A: http://shoantel.clarify-it.com/d/6zxmx4
I am sure I am missing something simple here:
It generally find the page setup work fine. But, I sometimes find a skewed printout where the map is only on one edge of the paper. Is there any easy way to move the maps to the middle of the canvas?
Here is my print preview. I want the map to move to the left, as shown by the red arrow.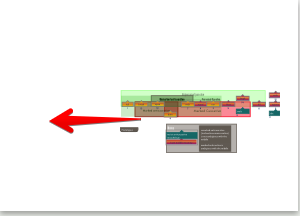 I tried to put the whole map inside an adornment: pin it and move. But, some of the adornments left behind.