The Summer Festival of Artisanal Software is open!
Great prices on some nifty software — all direct from the developers.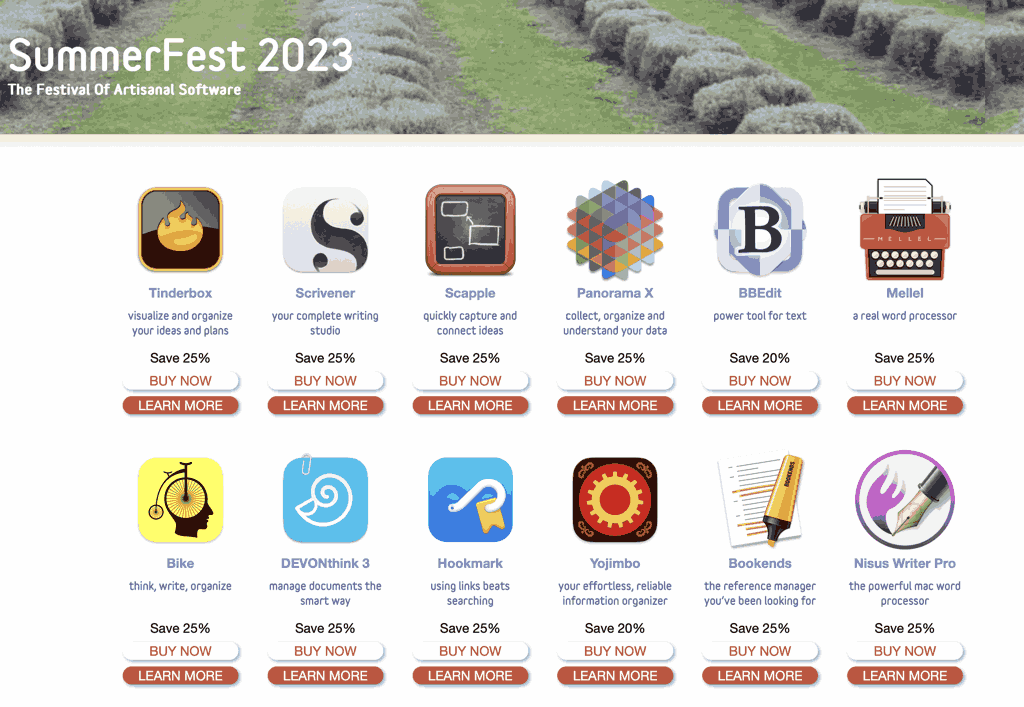 Thanks for posting this ! Easy Data Transform was on my list from forever
This finally motivated me to get Tinderbox!
I took the opportunity, too!
Thanks! I found your videos months ago, and they were part of my decision to finally buy Tinderbox.
Anyone knows when does summerfeast end?