TBX L - TBX Meetup 06Aug22
| | |
| --- | --- |
| Level | Advanced |
| Published Date | 7/22/22 |
| Tags | 5CKMEl, 5Cs of Knowledge Management and Exchange, Action Code, CSS, Content, Design, Endnotes, Footnotes, Markdown, Patreon, Regex, Templates, Tinderbox, aTbRef |
| Video Length | 00:00 |
| Video URL | Tinderbox Meetup 06 August 20222: Fundamentals: 5Cs and 3 Pillars of Personal Knowledge Management - YouTube |
| Example File | TBX Meeting 06AUG22.tbx (138.7 KB) |
| TBX Version | 9.3 |
| Instructor | Michael Becker |
| Forum Post URL | Tinderbox Meetup 06 August 20222: Fundamentals: 5Cs and 3 Pillars of Personal Knowledge Management - YouTube |
| Related Lessons | |
In this meetup we went through a ton, in fact, it went for 2 hours: we discussed how Becker's 5Cs of Knowledge Management (collect, curate, create, collaborate, contribute) and the three pillars of personal knowledge management (content, structure, design) all come together in Tinderbox; these frameworks will help you master your note creation, notes curation, incremental insights creation, and development, and contribute (a.ka. publish) your work.
We dove into the differences of how humans and computers think. With computers, you need to give them specific instructions as they are literal thinkers; they will do what you tell them to do.
We discussed how to work with Tinderbox's tools—action code, export code, and explode, in particular; you can use these to massage your content and output, e.g. how to create bulleted lists, repurpose your content, and develop functional templates to suit your individual needs. Finally, we conclude with the idea of incremental formalization, i.e. current your content over time, meet the tool where you are at and grow with it, use other tools as you need to, change strategies when you need to, and use Tinderbox to learn the standard language of the Internet, and more.
Tips & Tricks
In map view, hold the option key down, click and draft to select multiple notes.
Use shift+opt+cmd+v to paste unformatted text from the clipboard, as opposed to cmd+v which will paste formatted text
Click in a note, select cmd+a to select all content, and then opt+cmd+t to remove all formatting from the text
Regex can be used to start through your content and to create back-references that will populate values that can be used in export code
Markdown can be an effective way to create semi-structured content without polluting your content with html and other structure code
Use aTbRef as your guide to understand the tools
With your content strive to achieve "atomicity," the state or fact of being composed of indivisible units.
Community suggested resources
https://regexr.com/ for regex explanations
Text expander tools: Text Expander, TypeIt4M
RegEx Debugger, DebuggerexBeta
RegEx app, Expressions
Kaleidoscope for text Dif management is an awesome diff app
Fun fact: Andy Van Dam and Ted Nelson's HES which was created at Brown U in (late '68) was the first hypertext system running on commercially available computers (IMB 360 IITC)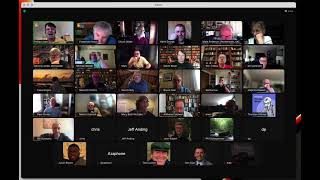 Lesson Reference File
You'll find a Tinderbox reference file for this video on the Tinderbox Forum:
Complete video list
You'll find a Tinderbox reference file for this video on the Tinderbox Forum: Mastering Tinderbox: Training Videos (Complete List)
Need more help with Tinderbox?
If you need more help with Tinderbox, come on over to the Tinderbox Forum, https://forum.eastgate.com/, a vibrant community with members the revel in helping each other. You'll find every walk of life at the forum—academics, authors, musicians, engineers, scientists, artists, philosophers, lawyers, doctors, and more, who are all looking to use Tinderbox, and related apps (like DevonThink, TexExpander, Zotero, Pandoc, BBEdit, Highlights, etc.) to manage the 4Cs of knowledge-making and exchange (collection, curation, creation, and contribution). Ask your question and you will be answered. We also hold weekly meetups to discuss Tinderbox how-tos, strategies, tactics, share examples, and more.
A Tinderbox Reference File
You can find The Tinderbox Reference File at A Tinderbox Reference File. This is an amazing, invaluable, resource, developed by Mark Anderson, that includes an overview of every Tinderbox capability.
You're Invited To Be My Patron:
A lot goes into creating these training videos. If you're getting value from these videos and are open to supporting my efforts, I respectfully ask that you consider becoming one of my patrons by making a monthly contribution.

https://www.patreon.com/tinderboxcourses?fan_landing=true

An invitation to connect
Life is change. To meet the moment, I'm constantly on the lookout to understand what I should keep doing, stop doing, or do differently. I'm on a mission to understand the 4Cs of knowledge management (collection, curation, creation, and contribution) and for insights to balance The Identity Nexus—the intersection where equitable personal data & identity exchange happens. I'm looking to understand the personal data & identity marketplace—to track leading organizations, people, and resources (strategies, use cases, business models, standards, people's sentiments, etc.). I welcome the opportunity for industry collaboration. Let's connect on,
LinkedIn: https://www.linkedin.com/in/privacyshaman/
Twitter: https://twitter.com/privacyshaman