Tinderbox Meetup April 23, 2023 Video: On ZettelKasten with Sascha Fast from Zettelkasten.de
In this Tinderbox Meetup, we had a special guest, Sascha Fast from Zettelkasten.de. Put simple, the session was fantastic. Sascha and the community explored the concept of Zettelkaten (a note-taking and knowledge management method developed by Niklas Luhmann. The discussion processed numerous insights and resources. For a detailed list of notes from the call and to join the community discussion, visit: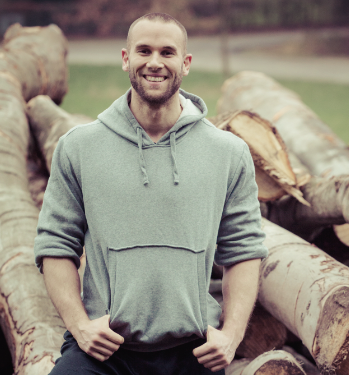 !
Zettelkasten Overview
A Zettlelkasten is a method/hypertext tool; it is an interactive thought environment for creating and managing notes (personally curated knowledge).
Zettlelkasten is a tool, a process, for:
Analysis
Stimulating creativity
The tools that use for the method include feature like
spaces to focus
a canvas (a workbench)
ability to link and curate notes and thinking
one place to craft (they are both the method and the tools)
Paraphrased Comments from Sascha
A Zettelkasten is a training tool for your brain, mostly text output.
Is a method that builds over time, "you can exploit several mechanisms over your lifetime," "What you are writing now could be highly useful 10 years from now (the topic of serendipity)"
The methods will be highly personalized by what you bring to the table (e.g., the experience of a historian, musician, engineer, etc.)
The method is self-scaling, e.g., easily go from article to book.
"I use it purely for the output. I use it to enhance my thinking"
If I were to lose my Zettelkasten, that would not be that bad, as the "training already happened in my brain
People fail when their notes are not built to last, a note is a curated thought not just words jotted down.
Note-takers fail when they assume the context of the note will be available to you in the future. If you don't capture context, you lose the feeling of clarity to aid your future self. The key is to put the context explicitly in a note to relevance, e.g., write down why this is relevant to a certain life of thinking.
Backlinks are created by the system and not contextualized by you, so their not very useful
Having everything in one TBX file is more Zettelkasten like, I feel I that awesome self-scaling property
An important utility in a knowledge management system is the ability to focus, ignore plenty of information
"a Zettlekasten is just a bunch of notes linked together; the magic of Zettelkasten is when you bring in what you can (your uniqueness on how you bring in the method)"
Success depends on what you bring to the problem

Can you distinguish between premise and conclusions?
Can you distinguish between an argument and justification?
Can you define an argument?
What is the evidence
What is the difference between theoretical reasoning and evinced-based reasoning?

Having a distraction-free environment is critical for success
Taking quick notes is a way to bridge the gap to processed notes; you can do the value-added stuff later; write down as much as you can in a good way when you can.
Zettlekasten is a tool to create better actions and text.
Three Primary Elements of Zettelkasten
Creating notes (unprocessed and processed notes)
Linking notes
Search the archive
Value-Added Properties of a Good Note
For a note to be considered "good," i.e., for it to have value, it must have the following properties:
Relevance, maintains context
Truth, reliability (argues, evidence, rhetoric; it is value vying)
Usefulness, ties to relevance, helps to further project, simplify a theory or model
Beauty, seen as elegance in the movement, it is the intuitive beauty of efficiency and movement (e.g., big cats: hidden qualities, symmetry, charisma, health, power)
Simplicity, information can be condensed without losing meaning, can transfer efficiently
"Bad note" lack these value-added properties.
Chain of value creation
From begging to end you need an unbroken chain to create something valuable. The end result is a change of process. Step 1, capture a note, step 2 process it (link it and refine it). The end result of value creation: books, articles, better management styles etc.
Concepts and Terms
Thinking canvass
Chain of value creation
Context, you want to maintain context with all your notes
Creative Engine
Zettelkasten
Note-taking
Thinking
On Luhmann
There as an interesting dialog on how Luhmann seemed to leave the process behind as he neared the end of his life.
Questions people raised
The following is a paraphrased list of several questions raised.
Is Zettlelkasten about collection or output
How do you distinguish between the initial note and a processed note? When does it happen?
How do you teach people to create good notes
How do you create a track of notes from five years ago?
Do I make one file (TBX) or multiple file
How to create nesting of notes
Why don't we simply write rather than take notes?
is Zettelkasten a process or a tool?
Is the toolbox the tool and or the tool embedded in the process
In a complex concept that has a high level of abstraction, how do you organize your thinking?
Is Zettlekasten just about text?
What other tools do you use?
Resources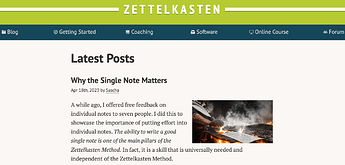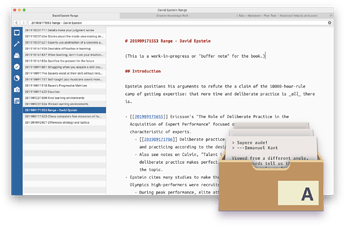 Please comment
Please help with the development of future sessions by answering the three questions below.
What were your top 2~3 key takeaways from this lesson?
What do you want to learn next? Learn more about?
What exercises would help reinforce your learning?