Tinderbox Training Video - Getting started: Creating your first notes
In this lesson, I explain how to get started with Tinderbox. Specifically, I provide a quick overview of how to create and edit notes.
Tip: Keep your note titles short and use the text area (also referred to as $Text) for your note details.
NOTE: Be sure to download the sample file and play with the examples in this tutorial.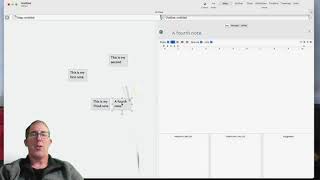 Reference materials
Please rate this lesson, did you find it useful?