Here's a common task that might be worth discussing. Later this year (or maybe next), I might be taking a short trip to Italy. I just started a Tinderbox for planning: what do I want to include, and how?
Here's a staring point: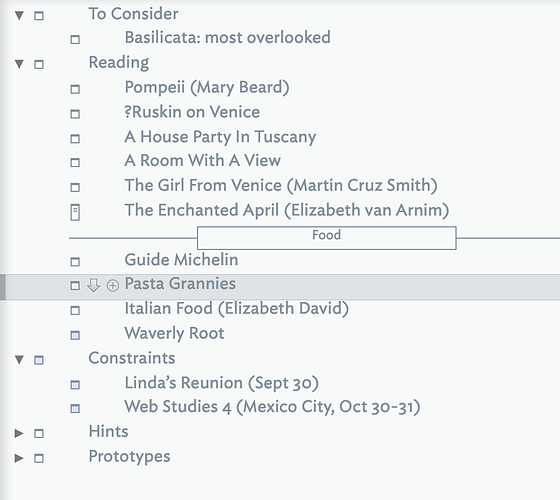 At this point, I have no automation at all: I don't even know what I'm doing! I imaging I'll want a map view for brainstorming, and perhaps a different map view for scheduling.
Also: what else is necessary to read? And which film of A Room With A View is best?