This is written by @JFallows under another topic under my request. I am putting it here because I want others to read it; and I myself want to ask him questions.
---
This is a screen shot of an Attribute Browser view, in which:
I am grouping entries by $Theme
I am showing some other info in the various columns in the view
I have the text pane at right, to show the contents
I find this incredibly useful and powerful – the ability to group notes by whatever attribute or field you choose.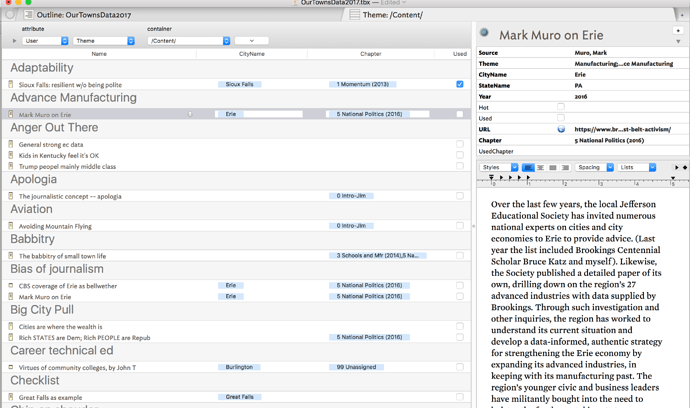 Bonus: Here is the same screen with the query field expanded. This shows that I am looking only for entries with some value in $Theme. You can construct the query any way you would like, including with some very elaborate queries.